Long Island, Jepara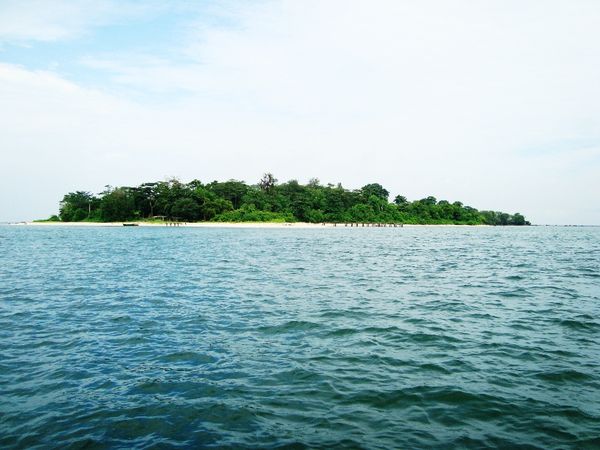 City of Jepara, Central Java was not just Publications alone. There are still other islands can be visited, such as Long Island. Still virgin and deserted the main attraction of the Long Island.
For those who had planned to spend the holiday on the island of Karimun, you should be ready by the height of the island by other visitors. Although nature is presented very beautiful, but the bustling atmosphere can make the holidays feel less comfortable.
Still in Jepara, Central Java, Long Island presents a charm that is not inferior to Publications. It is located approximately 2.5 miles west Coast Kartini. Kartini Beach Pier, Long Island can be reached by boat only travel about 10 minutes.
When up in Long Island, you've immediately presented with a very beautiful natural scenery. Long Island has an area of approximately 19 hectares. The central part of the island is a mini-sized tropical forests with large trees. This location is very suitable to be used as a place of exploration at night.
Morning, fresh air and stunning scenery will spoil yourself. Unfortunately if this is just seen as beautiful scenery alone. Hurry save your stuff and start enjoying all the charm of Long Island. Take a walk on the lips patai be the most interesting activities here.
The island has a beach with sand very clean, because it is not too many tourists who come. Fun, Long Island surrounded by a shallow sea. So visitors can safely enjoy the sea to far from the beach. The sea bottom is a beautiful coral reef. Crystal clear sea can also be said and do not have current calm.
Setting up a snorkel or diving equipment is mandatory if you come to Long Island. Underwater natural scenery is very
beautiful
and do not lose the
island of Karimun
.
Source : http://travel.detik.com/